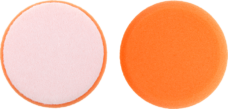 Replacement Polish Pad (Single)
$9.95 GST Inclusive
Replacement 90 mm polishing pad for the E-Valence Wax and Polish Application Kit.
Recommended for the application of E-Valence Ultra-Fine Polish.
Recommended for all FLEX Polishers with an 80 MM diameter.
Free delivery for orders over $100
To lessen the aggressiveness of the pad moisten the pad with a spray of water.