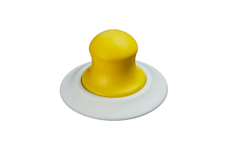 Hand Puk & 2 in 1 Backing Disc for 80 mm and 145 mm pads
145mm 80mm
$32.95 GST Inclusive
Hand Puk and Backing Disc extend polishing and waxing options from 80 mm to the use of 145 mm options.
Please call 1300 845 498 to discuss the best application process and the diversity this combination allows.

Free delivery for orders over $100
Ensure the pad is correctly attached to the Puk before use.
Only use with the recommended pads.